How To Hack Mobile Phone With Bluetooth Hacking latest Software's 2021
Today i am sharing very interesting trick about How To Hack Mobile Phone With

Bluetooth Hacking latest Software's 2017

well you all are familiar with a term of hacking and now a days the people who are unaware of hacking losses their important data, credit card numbers and lots of other thing which are valuable.

Well today I am sharing an interesting piece of hacking.People are amazed when they see hacker access a mobile phone with the Bluetooth and multimedia phones .But let me tell you its very simple There are various hacks and lot of Software already available on the different website which helps hackers to hack any cell phone and multimedia phones.In this post that I have outlined only Some

Bluetooth Hacking Software

and because these software are very effective to access any phone.


And there are lot of Bluetooth hacking software few are mention below.
Super Bluetooth Hack Bluetooth Hacking Software (awesome software)
This software is used for the reading information's and controlling from remote cell phone via Bluetooth or infra .The Phone list and SMS can be stored in the HTML type. In addition to it that will display information about the battery, Sim card and network's if you download the software (Super Bluetooth Hack) simply download it and use it.it is quite easy to use or if you want to install directly to your cell phone than follow the procedure below.
Download Super Bluetooth Hack 1.08 to Your Phone
1.Go to

m.brothersoft.com

on any browers of your phone
2.Enter Quick Download Page which links at the bottom of the page
3.Enter Code: 127249 to begin download

And more detail about the software so

Detail about bluetooth hacking





2) blue scanner Bluetooth Hacking Software



The Blue Scanner searches out for the Bluetooth enabled a devices and then try to extract as the much information as possible for a each newly discovered device.

Blue Bugger Bluetooth Hacking Software
This is simply exploits the Blue Bug (and name of the set of Bluetooth security holes) vulnerability of a Bluetooth enabled devices and then By exploiting these vulnerabilities hacker can access on the calls lists, phone-book and more information of that cell phone.
BTbrowser Bluetooth Hacking Software
This software BT Browser is the J2ME application which can the browse and explore the very good information about the technical specification of surrounding Bluetooth enabled devices and the hacker can browse device information so then all supported profiles, services records of the each device.
BTCrawler Bluetooth Hacking Software
The BT Crawler is the scanner for a window Mobile Based device and it scans for the other devices in a range and then performs service a query then finally it implement BlueSnarfing.
CONCLUSION Of Bluetooth Hacking Software:
I have outlined these Bluetooth software that mostly use by the hacker to access into cell phone. So my suggestion for all the Reader kindly switched off your Bluetooth if you don't need of this it will save your battery and your data as well. so you can secure your mobile phone from these kind of attacks easily.
AT commands
These are code snippets used to control some tasks related to cellular network usage. A basic set of commands was established as a standard in the mobile communications industry; on the other hand, smartphone manufacturers include their own AT commands to run multiple functions.
Running AT commands via Bluetooth
It is required to pair the peripheral device (speakers, headsets, etc.) with the targeted smartphone, establishing a communication channel. When receiving an AT command the system-level Bluetooth component of the device recognizes the command with the prefix "AT" and contrasts it with a list of legitimate commands. The AT commands is then sent to the Bluetooth component at the application level, where the action related to the sent command is completed.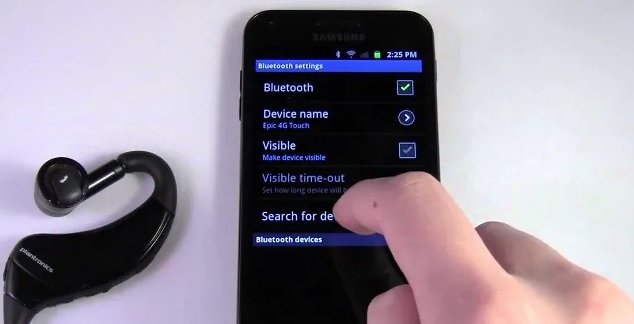 Running AT commands via USB
If a smartphone exposes its USB Abstract Control Model (ACM) interface, it creates a tty device such as /dev/ttyACM0 that allows the phone to receive AT commands through the USB interface. On the other hand, on phones for which the USB modem interface is not included in the default USB configuration, switching to an alternate USB configuration allows communication to the modem via USB.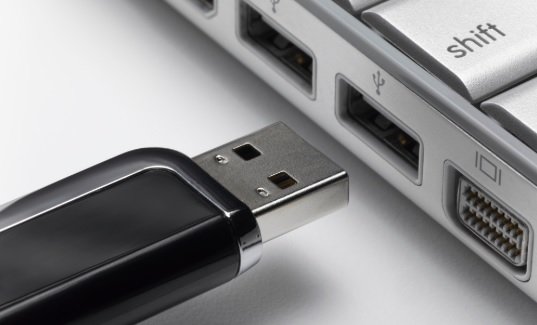 For this research, a list of valid AT commands and their grammar was obtained from 3GPP standards. Not all of these commands are processed or recognized by all smartphones, as this depends on the manufacturers.
The ATFuzzer approach
ATFuzzer, the analysis method developed by the researchers, consists of two modules: evolution module and evaluation module, which interact in a closed way. The evolution module starts with an initial AT command grammar that mutates to generate Psize (refers to population size, a parameter for ATFuzzer), different versions of that grammar. Specifically, ATFuzzer generates new grammars from the main grammar through the following high-level operations:
Population initialization

Parent select

Grammar crossing

Grammatical mutation

To assess the effectiveness and scope of this approach, 10 different models of Android operating system smartphones (from six different manufacturers) were analyzed. Upon completion of the analysis, vulnerability testing specialists discovered 4 misbehaviors in Bluetooth and 13 others on USB.
By exploiting these flaws, threat actors could deploy malicious activities such as disruption of smartphone connections, denial of service (DoS), and theft of sensitive information.
Although security for baseband processors and command interfaces has improved markedly over previous generations of smartphones, it is obvious that with current security measures it is impossible to properly analyze and filter an anomalous input. According to the vulnerability testing specialists from the International Institute of Cyber Security (IICS), a possible solution to this improper access is the removal of exposure of the AR modem interface via Bluetooth and USB. It's also important to remind Android device users to avoid connecting to chargers, speakers, or other unknown peripherals.
IMPORTANT note
:
It's just for the educational purpose for securing your mobile phone from hackers. Try to use it by your risk Please leave your valuable comment below about the Article.